Your best toiletries deserve a luxurious home to travel in. The T5 travel case collection delivers beautiful quality that will definitely be noticed. Handcrafted from smooth Italian calfskin with a stain resistant lining, our cases offer a stylish utility that you can take anywhere.
Serenity Travel: 5pc Leather and Personal Care Gift Set
Regular price

Sale price

$ 275.00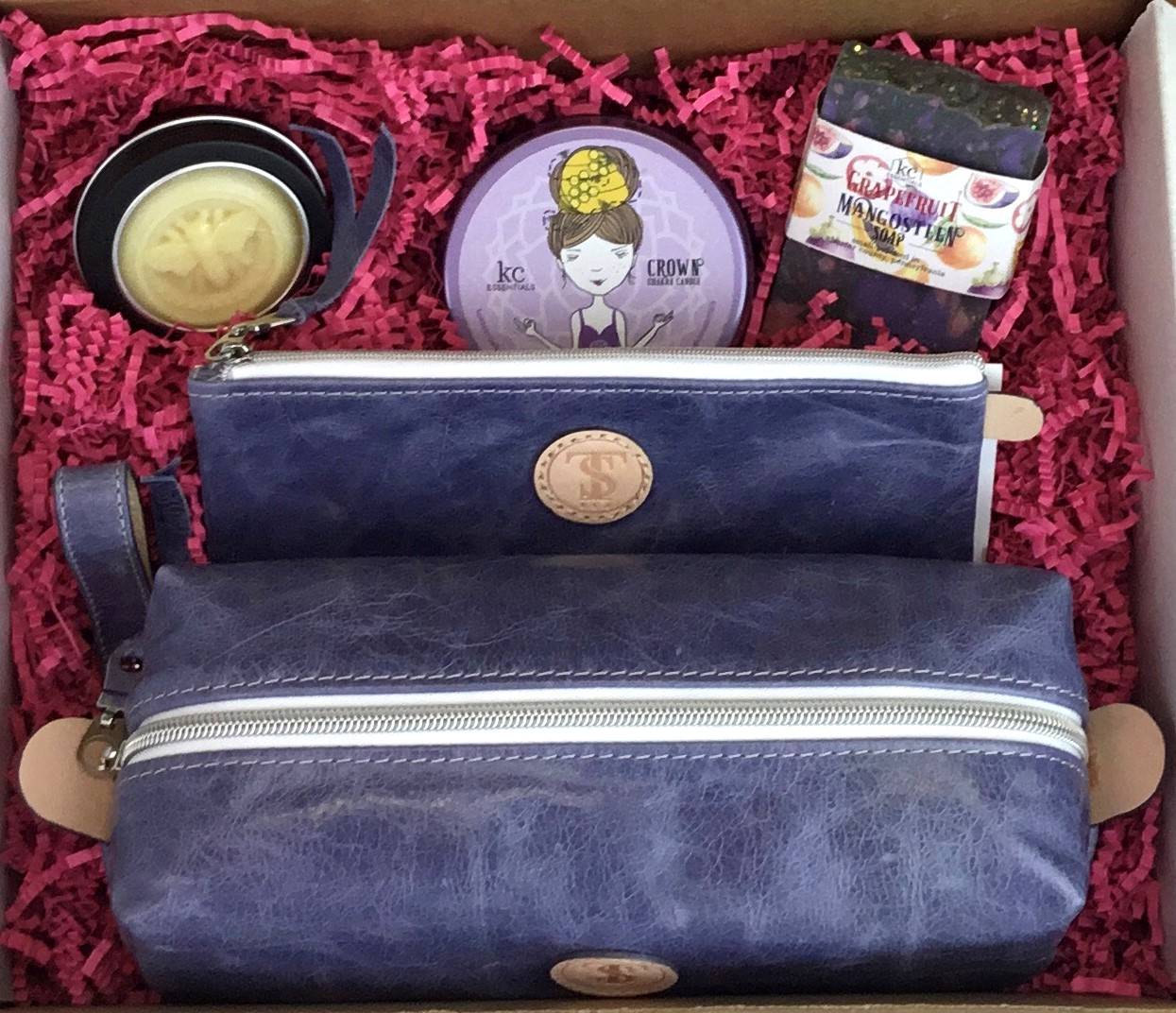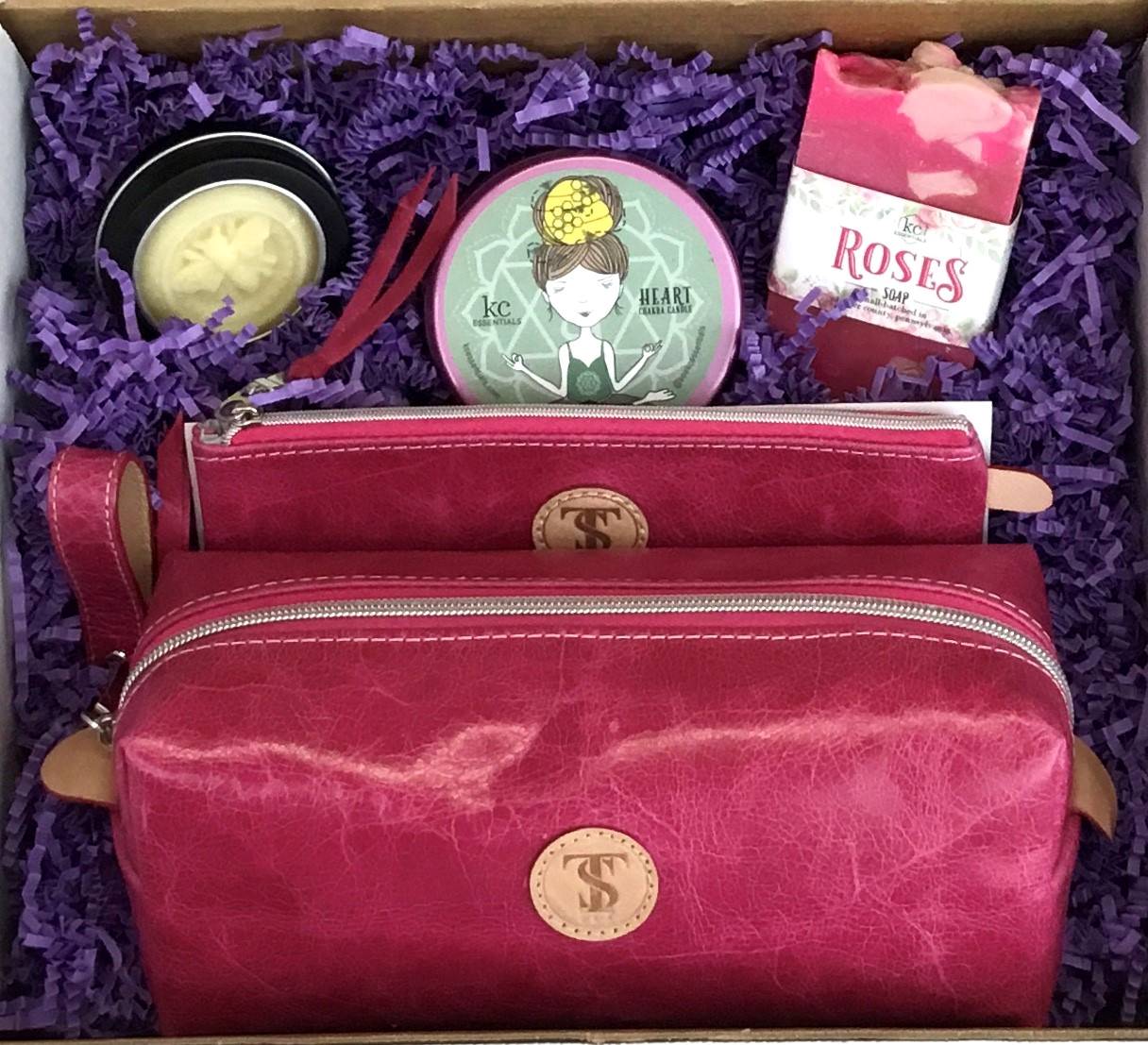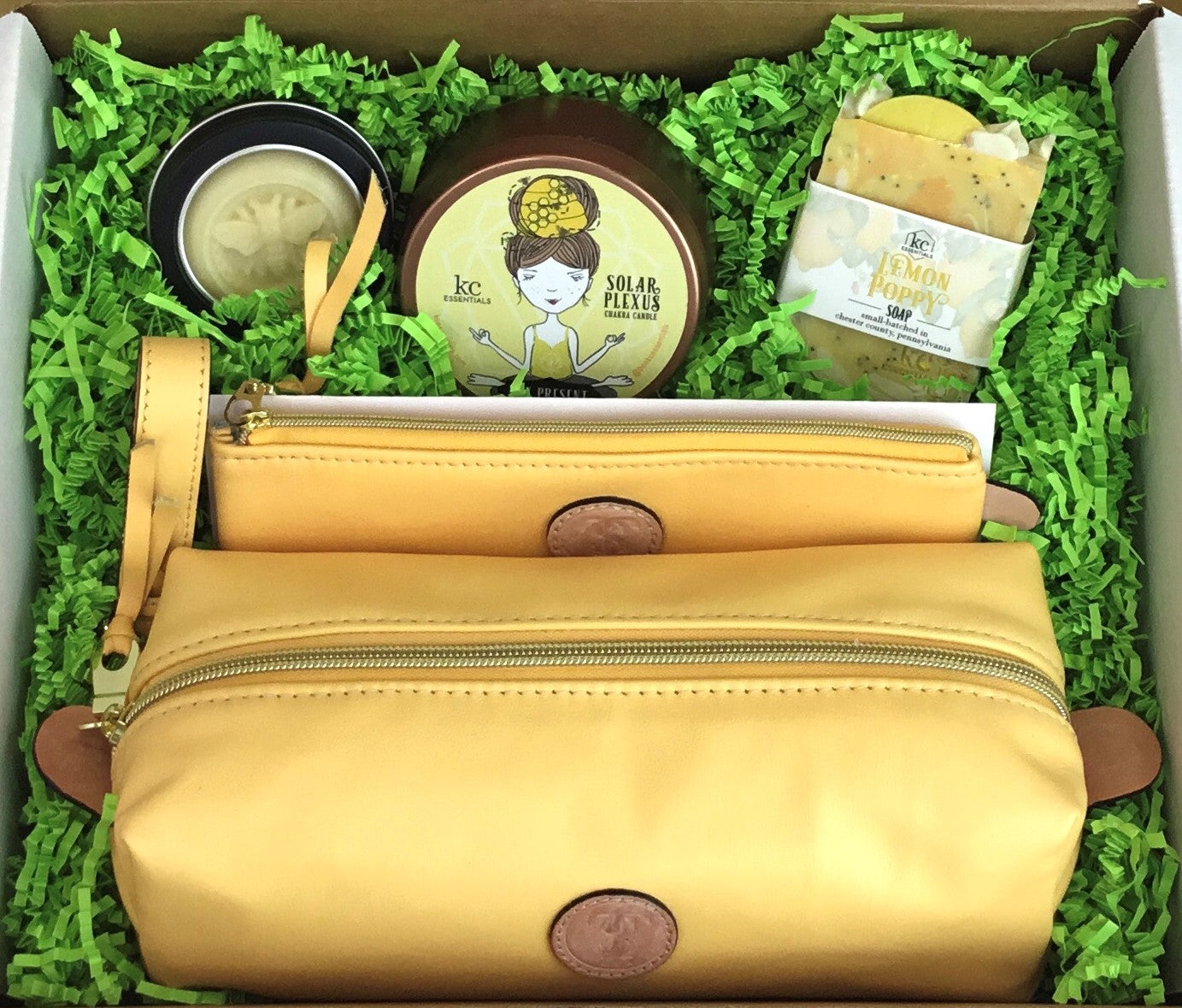 Enjoy a unique and luxurious experience with our exclusive limited edition gift sets. Our five-piece set includes the T5 bath kit and brush bag. Crafted from smooth buttery Italian calf skin this is a unique set that will give your travel a sophisticated edge. T5 travel cases come in a beautiful selection of leather colors and have stain-resistant interiors that wipe clean.

In addition, we have included a curated selection of personal care items from KC Essentials and locally made in Pennsylvania. After a long flight immerse yourself in the tranquility of the curated selection of personal care products from KC Essentials. Relax into the soothing fragrance of the pure soy candle. Create a spa bath with hand poured botanical soap. The cocoa butter-based lotion bar is perfect for moisturizing after long bath or a swim.
Boxed Gift Set Includes:
By Town & Shore Handcrafted
Leather Bath Kit in Calfskin  - Limited Edition Color

Leather Brush Bag in Calfskin - Limited Edition Color
By KC Essentials
Scented Crown Chakra Candle with Lidded Tin
Artisan Made Vegan Bar Soap
* Serenity gift sets are determined by the color of the Town & Shore Handcrafted bags and cases contain within. The candles, soaps, bars, lip balms and gift paper colors included in these sets are chosen based on availability. KC Essentials items may differ from what is pictured and may be replaced with a different items from the same category.

T5 Travel Case Collection