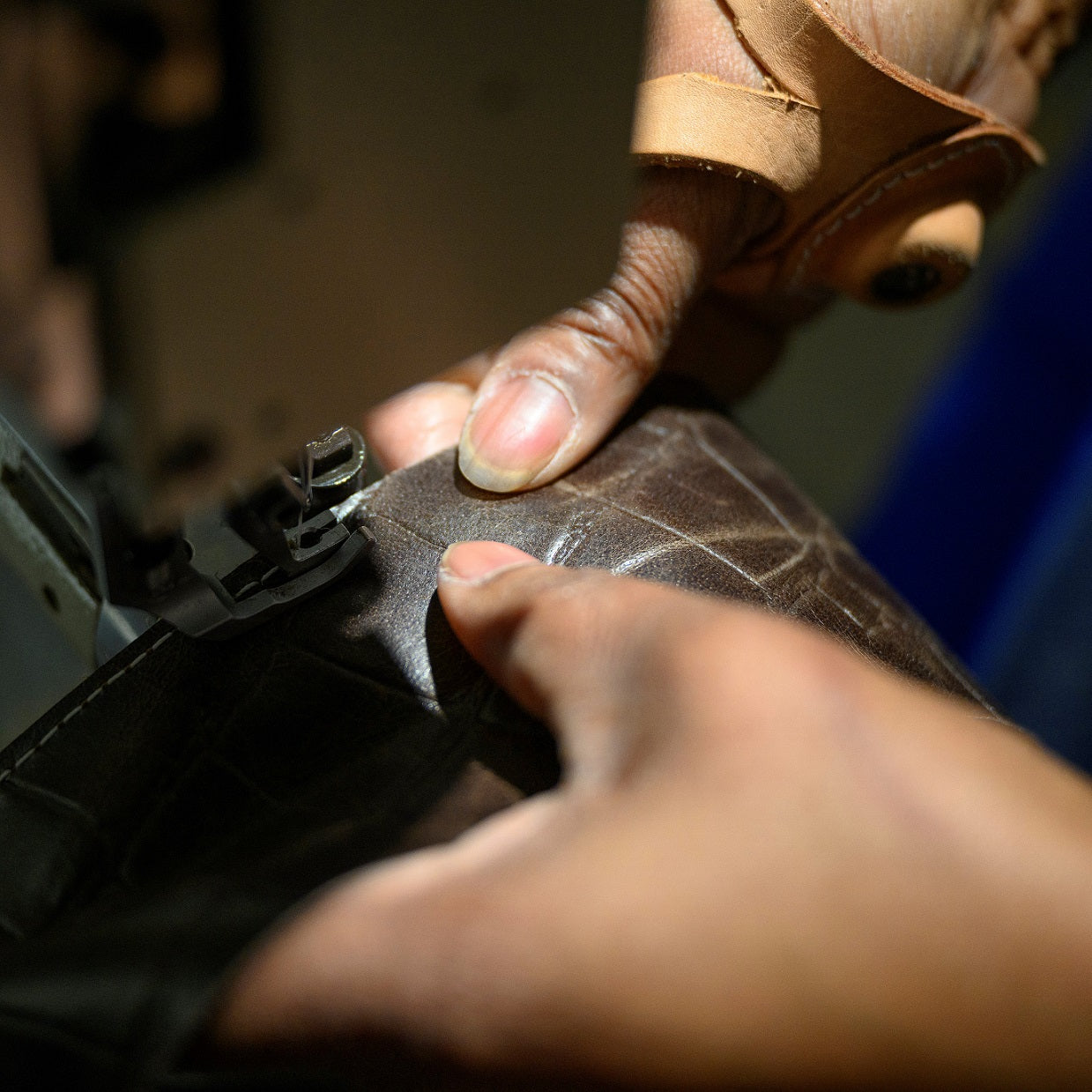 OUR VALUES
Many American brands claim the label of being based in the U.S. where they 'design' items, but they export the making of them to countries where artisans and factory workers continue to be poorly paid and treated. Discover how we are different...
Learn More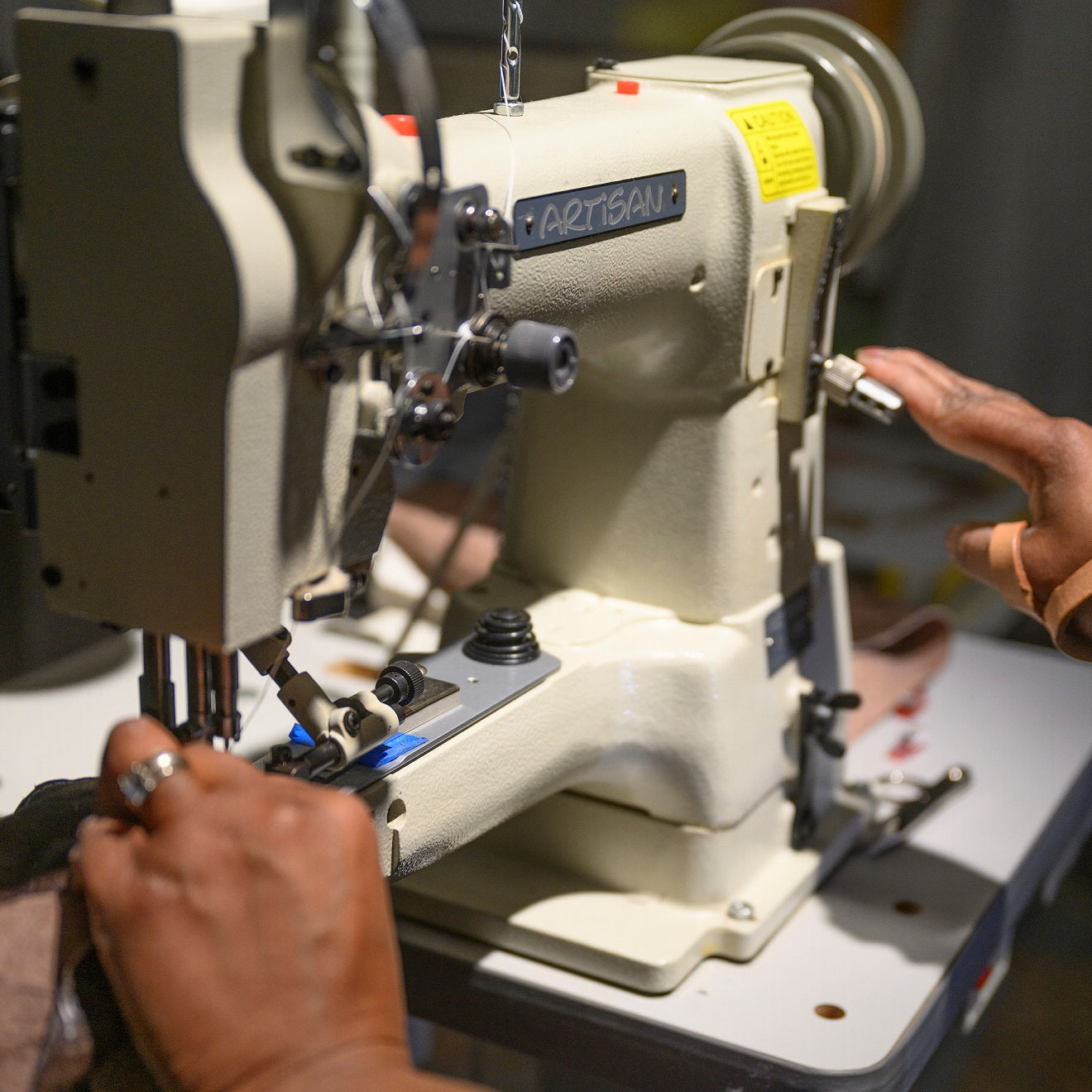 HOW WE CREATE
All TSH design and production is done in-house at our Wilmington Delaware Atelier. Liv McClintock creates two capsule collections of leather goods every two years. Each piece is created from a collection of fabrics and leather hides; handcrafted one at a time by the designer in her Delaware atelier. A process that involves the skillful use of needle, awl, thread, and many other leather tools that have been used in the trade for hundreds of years.
Colors, textures and sizes are changed throughout the year. Her apparel, jewelry and other accessories are created around her leather goods collections. Most of our apparel will be available as made-to-measure only. We do produce a small number of ready-to-wear items each year. Apparel and summer sandals are available only in our Wilmington Delaware boutique.